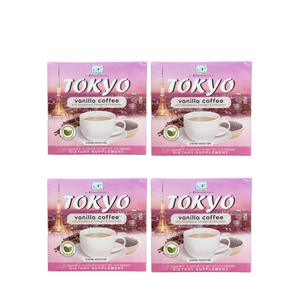 Namiroseus TOKYO Vanilla Coffee-4 Boxes
Discover Tokyo Coffee, the ultimate appetite suppressant by #Namiroseus! If you're looking to reduce cravings and always feel full, this is the product for you ☺️. Backed by a 100% proven effectiveness, it's the perfect solution to help you achieve your goals.
Benefits:
Appetite suppressant
Reduces cravings
Promotes a feeling of fullness
Please note that while Tokyo Coffee has been proven effective for many, individual results may vary. We cannot guarantee specific outcomes, but the potential for success is substantial.
Unlock your journey to better eating habits with Tokyo Coffee. Try it today and experience the difference! #Namiroseus 🔥
#TokyoCoffee #Namiroseus #AppetiteSuppressant #ReduceCravings #FeelFull #ProvenEffectiveness #WeightManagement #HealthyEatingHabits
---
We Also Recommend
---