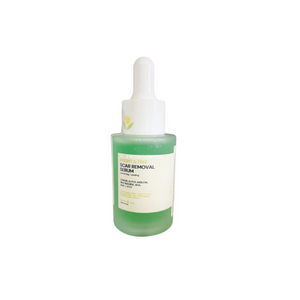 Catt & Co Bright & Free Scar Removal Serum, 30ml
Catt & Co Bright & Free Scar Removal Serum , 30ml 🌟
Unveil your skin's natural beauty with our Catt & Co Bright & Free Scar Removal Serum! This lightweight, fast-absorbing serum is your key to achieving flawless, blemish-free skin. Packed with powerful ingredients like Lemon, Alpha Arbutin, Niacinamide, BHA, AHA, and VCO (Virgin Coconut Oil), this serum is your secret weapon against scars, dark spots, warts, stretch marks, and hyperpigmentation.
🍋 Key Ingredients:
✨ Lemon: Harness the peeling powers of lemon for a brighter, clearer complexion.
✨ Alpha Arbutin: Fade dark spots and improve skin tone with this powerful ingredient.
✨ Niacinamide: A skin-loving vitamin that promotes a healthy, even complexion.
✨ BHA & AHA: These exfoliating acids work together to reveal radiant, rejuvenated skin.
✨ VCO (Virgin Coconut Oil): A nourishing ingredient that keeps your skin smooth and hydrated.
🌱 Vegan & Cruelty-Free: Our serum is crafted with a conscience. It's vegan, cruelty-free, and free from parabens, making it suitable for those with ethical and sensitive skin concerns.
🌠 High-Performing & Sensitive Skin Friendly: Our advanced formula is designed for high performance, yet it's gentle enough for even the most sensitive skin types.
✨ Benefits:
✅ Boosts Collagen Production ✅ Spurs Skin Cell Regeneration ✅ Improves the Appearance of Dark Spots ✅ Targets Warts, Stretch Marks, Hyperpigmentation ✅ Suitable for Face and Body Scars
📋 Directions for Use:
After showering and cleansing the area, apply 2-3 drops to scars or blemish-prone areas on both face and body.
Gently rub the serum in until fully absorbed.
For enhanced results, repeat by applying another layer of 2-3 drops and allow it to dry before applying other skincare products.
Unleash your skin's true potential with Catt & Co Bright & Free Scar Removal Serum. Reclaim your confidence and reveal your radiant self!
📦 Package Includes:
1 x Catt & Co Bright & Free Scar Removal Serum (30ml)
---
We Also Recommend
---