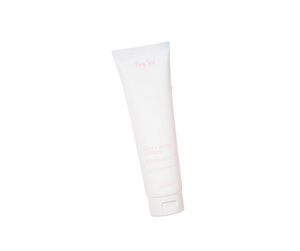 Fairy Skin Milky Body Lotion spf 30 , 100ml
The Fairy Skin Milky Body Lotion is perfect for all skin types and is specially designed to deliver long-lasting hydration without leaving a greasy residue. Its lightweight formula quickly absorbs into the skin, providing an instant boost of moisture that lasts all day.
With regular use, this body lotion helps to improve skin texture, tone, and elasticity, revealing a brighter, more youthful-looking complexion. The sultry brightening finish gives your skin a healthy, radiant glow that will leave you feeling confident and beautiful.
So, if you want to pamper your skin with the best possible care, try the Fairy Skin Milky Body Lotion today and experience the ultimate in hydration and brightening for your skin.
#FairySkin #MilkyBodyLotion #HydrationForSkin #LongLastingMoisture #NonGreasyFormula #LightweightLotion #ImprovesSkinTexture #ImprovesSkinTone #ImprovesSkinElasticity #BrighteningFinish #SultryGlow #RadiantSkin #YouthfulLookingSkin #AllSkinTypes #MoisturizingLotion #SkinPampering

---
We Also Recommend
---