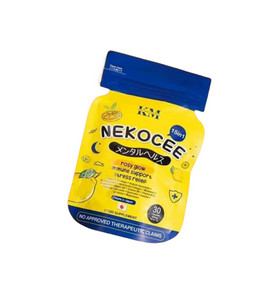 Get a Rosy Glow with NEKOCEE 15 in 1: Kat Melendez's stress relief with 30 Capsules
Looking for a powerful vitamin that can help you achieve a rosy glow, immune support, stress relief, and a mood boost? Look no further than Nekocee 15 IN 1 by Kat Melendez! This exclusive product is made in Japan and comes in a convenient bottle-shaped pouch containing 30 capsules.
With its unique blend of ingredients, including a gluta capsule booster, Nekocee 15 IN 1 can help brighten your complexion, fight signs of aging, and provide essential moisture to your skin. And with immune support and stress relief benefits, this multivitamin is the perfect addition to any healthy lifestyle.
Experience the power of Nekocee 15 IN 1 by Kat Melendez today and feel the difference in every pill.
---
We Also Recommend
---