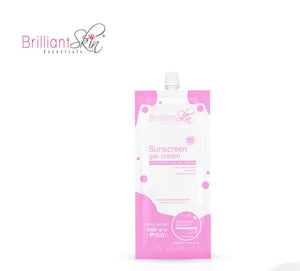 Sunscreen Gel-Cream SPF30 50g (Light Pink)
Protect Yourself from the sun's harmful rays all year long.
Be sun protected
SAFETY: Before use, perform a SPOT TEST to test for sensitivity as follows: Apply or rub products to a patch of skin on the inner, lower arm. Rub it in and allow it to dry on the skin. Do not wash that area of the skin for at least 24 hours; watch for signs of reaction. If rash, burning, tingling, or inflammation occur, immediately remove the product from skin and discontinue all further use.
WE DO NOT GUARANTEE RESULTS. RESULTS AND SKIN REACTIONS VARY FROM PERSON TO PERSON.
---
We Also Recommend
---